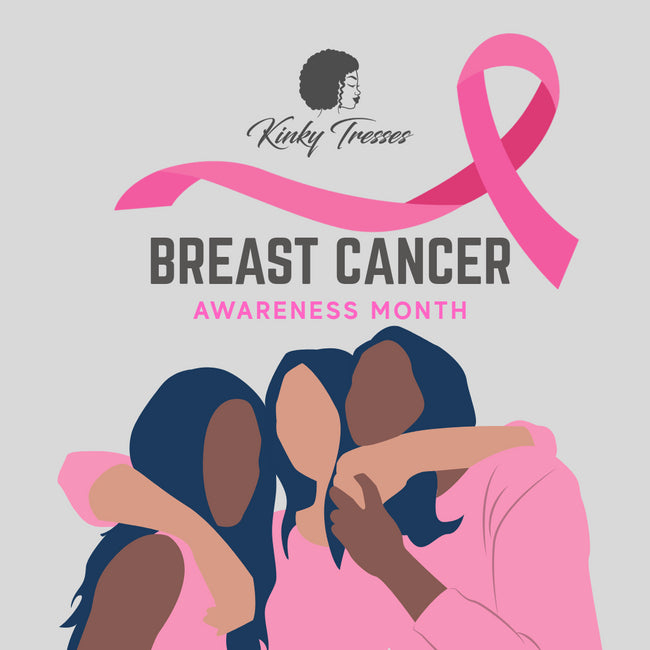 Breast Cancer Awareness Month
As many of you may know, October is Breast Cancer Awareness Month! This month we want to help educate the public, recognize those with breast cancer and praise survivors. For this week's blog post, we're sharing some statistics on breast cancer and the importance of screenings. 
Did you know that breast cancer is the most common cancer found in American women after skin cancers? 1 in 8 women in the US will develop breast cancer in her lifetime [source]. Did you also know that African American women under the age of 35 die from breast cancer 3 times as often as Caucasian women of the same age. In 2021 alone, an estimated 281,550 new cases will be diagnosed in women in the US as well as 49,290 new cases of non-invasive (in situ) breast cancer [source]. Despite how common this cancer is, many people are still not aware of the signs or how to screen for this deadly disease.
It is recommended that women age 40 and over schedule a mammogram screening every year. In addition to mammogram screenings, self-screenings are also recommended. These self-screening paired with other screening methods can increase the chances of early detection. If you are experiencing any of the following symptoms, please schedule an appointment with your doctor immediately:
Any change in the size or the shape of the breast.
Pain in any area of the breast.
Nipple discharge other than breast milk (including blood).
A new lump in the breast or underarm.
We know how much breast cancer can affect one's everyday life. This month, to support women fighting breast cancer, Kinky Tresses will donate a portion of this month's sales to Sisters Network Inc. 
Located in Texas, Sisters Network Inc was founded by breast cancer survivor Karen E. Jackson. Sisters Networks Inc. is centered on sisterhood amongst African-American women who are battling breast cancer. To learn more about Sisters Network Inc. click here. 
We hope you found this blog post helpful. Be sure to follow us on Instagram and Facebook.